News
Get your body summer ready!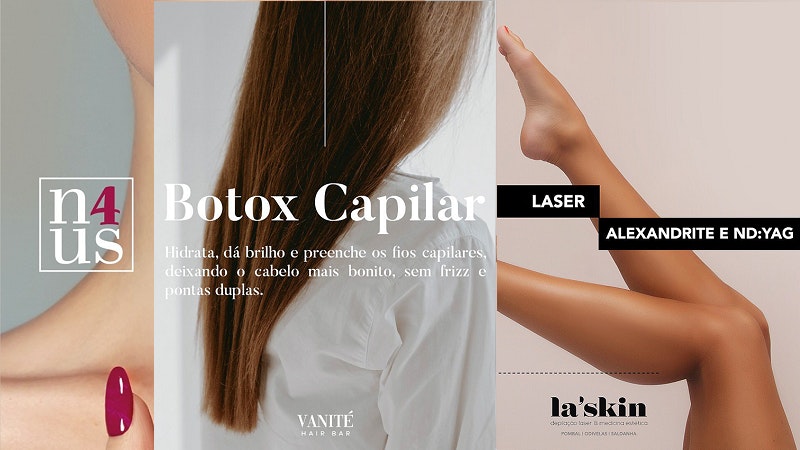 Summer is here, and now it's time to pamper yourself, relax and leave your body and hair in the hands of the best professionals.
Let yourself be guided by the treatments and care that we propose, so that you can shine and celebrate this summer, always at your best.
At the La'Skin aesthetic medicine and laser hair removal clinic, you will find a space of excellence, with a technical and medical team highly specialized in advanced aesthetic services, which will help prepare your body for the summer.
From aesthetic medicine, with non-invasive treatments, to the completely painless alexandrite laser hair removal service, here in this space you can be sure that you will be in good hands.
Talk to the incredible La'Skin team and let your body enjoy this summer at its best: saldanha@laskin.pt.
Don't forget to make your appointment, for manicure and pedicure, at our Nails 4 Us kiosk.
In summer, hands and feet get all the attention, and the Nails 4 Us technique never fails: weeks and weeks with sea or pool proof nails. The hard part will be just choosing the color!
Going on vacation with your hair styled, brings a whole different allure to the first few days of rest. You won't have to worry, for sure, with the first photos or with a "fainted" hair from the trip. Especially if you GET the Vanité Hair Bar Botox Capillary treatment, which moisturizes, gives shine and fills the hair strands. Amazing hair, no frizz and no split ends.
Just need to arrive and start shooting right away!