News
"Capsule wardrobe": tips for organizing your suitcase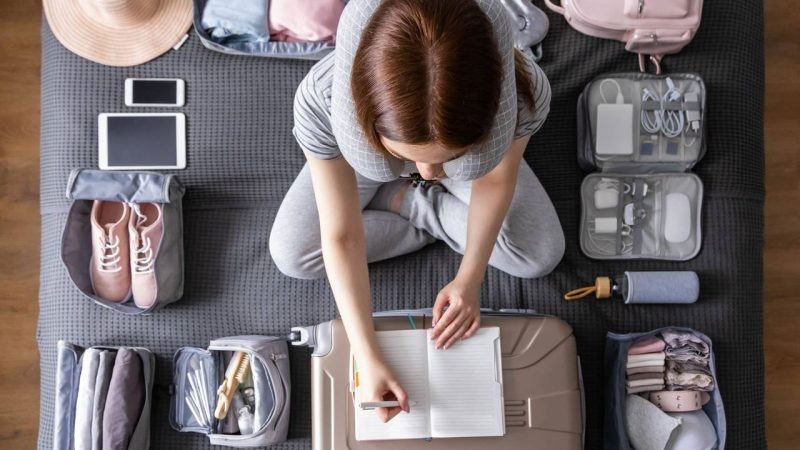 16The hardest part of summer travel planning is always the essential question:
what should i take in my luggage?
We don't want to be overloaded with pieces that we won't wear later, but we also don't want to lack that special look to be confident and stylish.
We think the "capsule closet" concept may be the key to this dilemma.
Here we have gathered the best tips, so that we never lack anything essential.
Keep in mind the weather and the type of activities planned.
There are significant differences between going to a tropical climate or going to central Europe, and these differences must be taken into account when organizing your luggage.
If the destination is the tropics, it's important to include some extra bikinis and summer dresses, while if you're going to central Europe, it's not to neglect a knitted basics and spare sneakers. Tailoring your luggage according to your destination is the key to not wasting time (or money) buying items you forgot and probably won't use again.
Choose quality over quantity.
The quality of the fabrics has a big impact when unpacking your suitcase. Lower quality fabrics are more likely to be creased or need more accessories to complete your look.
Betting on timeless pieces of good quality, which will always make you comfortable and with the certainty that you will be at your best, will make all the difference in the certainty of a vacation well spent.
Decide on a color palette.
Our wardrobe consists of different shades and options. When traveling, think about the theme of the country you are going to visit and bet on this segment: tropical, nautical, floral, animal print, warm tones, more pastel tones.
Taking this decision in advance will allow you to later combine practically all the pieces with each other, leaving you with a greater range of options.
Regardless of the chosen theme, include basics: a good white t-shirt, denim shorts, elegant ballerinas and of course, a black dress. With these pieces you'll be able to go from an informal look to a more composed one (and vice versa) in seconds. Versatility is synonymous with safety!
Sapatos: 3 é a conta certa.
Mission impossible, we know, but keep in mind the weight and space that shoes take up in your luggage. And in fact, you don't even need to bring a pair of each color, for each outfit.
Set some elegant (and comfortable QB) sandals to elevate them to a base outfit, sneakers for hiking and/or dancing the night away, and versatile flip-flops that you can use at the beach and/or pool.
As an extra, consider the ballerinas we talked about in the previous point. Don't fail!
The accessories to take should be those that we really consider essential, either because of their function or the way they define our personality. We bet on the formula: 1 hat, 1 scarf, 1 belt, 1 versatile wallet, 1 beach bag.
The basic idea is to allow the chosen accessories to be used in different ways: a scarf can serve to "up" your look, but also to visit churches/monuments and/or to protect yourself from the air conditioning of planes and airports. , and the beach bag you can use on your way back to bring those souvenirs you can't give up.
Of course, don't forget about that statement necklace and/or your favorite earrings, but opt ​​for minimalism and keep your most valuable objects safe at home.